Who are we?
GLF: Global Learning Families
‍‍Its mission is to serve clients to find and obtain high quality education globally.‍‍‍‍‍‍‍‍‍‍‍‍‍‍
GLF Education, a professional education consulting service center, has its core educational consulting team of more than 10 years industrial experiences, and has served thousands of students and families.
The service teams have studied in foreign countries, famtriped, and participated in various types of official training, they have the knowledge of the advantages and characteristics of different countries, are familiar with the professional practice and the school admission requirements. The professional consultants make use of the advantages of international education resources for many years, make objective analysis with the students' own conditions, hobbies, employment orientation and other factors, and make a reasonable plan for studying abroad. Over the years, GLF Education serves more than ten thousand families and students, let them access to quality education resources globally, receive good education and a solid foundation for future career development.
‍‍‍‍‍‍‍‍‍‍‍‍‍‍‍‍

Course selection counseling
Course/Program applications and admission guidance
Essay editing
Language training and testing
School visits
Referral to institutions
Work and study abroad
Accommodation
Travel
Airport pick up
Travel insurance
Health insurance
Banking services
Education exhibitions
Promotional materials
Interviews
Open day
Workshops
Visa processing/ Immigration advice (exclude Australia)
Career counseling
GLF Education offers services to domestic students, parents and overseas quality education providers as well. It works with partner education providers to promote courses and programs and look for suitable students through the following services.
GLF Education Core Partners:

GLF Education Teams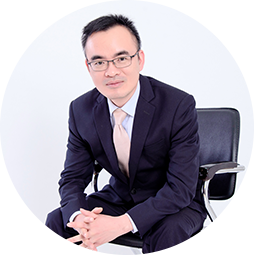 John Zhang is the founder and managing director of GLF Education. As early as 1999 John became involved with international education participating in the operation of Dadi Guangzhou office in 1999 and the establishing of the Zhuhai office and Zhongshan office of EIC group in 2001, and he has been working at Guangzhou Service Center for Scholarly Exchange as Consultant and then Business Director since October 2000. John is a MBA of HKUST and a passionate education consultant and has help thousands of students study abroad successfully.
Hong Kong University of Science and Technology, MBA 2007
John Zhang hold the following positions:
2015-current: president of Guangzhou Management Association of International Education and Exchange;
2015-2016: supervisor of Guangdong Study abroad Service Association
2003-2013: Advisor of EducationUSA
2003-current: honorable citizen of Abilene TX USA

Contact GLF Education

Tel: 400 838 2038
Email: info@glf.org.cn
Address: Room 410 Xinyuan Building No. 898 Tianhe Bei Road Tianhe Guangzhou Guangdong China 510660