美国密西西比州立大学农业与生物工程系诚招机械、机电方向全奖博士
发布时间:2022-04-09
作者:小广
来源:微Offer
浏览次数:814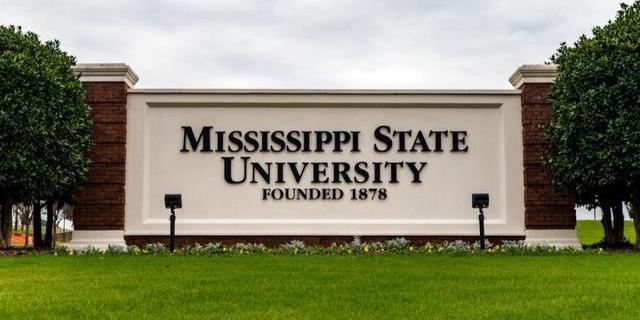 PhD Position Available in Food Engineering
Position Description
Mississippi State University is inviting applications for a Ph.D. level Graduate Research Assistantship (GRA) in the Department of Agricultural and Biological Engineering(https://www.abe.msstate.edu/). The GRA is a 4-year position funded with stipends, tuition and insurance, and the anticipated start date for the position is Fall 2022 (negotiable). The successful candidate will work with Dr. Wenbo Liu, on original research broadly within the field of aquatic food processing yield, food product diversity, food safety and quality and to provide solutions to engineering problems encountered in the aquatic food industries. Potential research topics include but are not limited to water-jet cutting design for food processing machinery, ergonomic workstation design and methods improvement for food industry, and applications of 3D printing in food processing. The successive candidate will be organized, self-motivated and has a strong desire to learn new skills and collaborate in a multidisciplinary environment.
Qualifications Sought
•Students should earn a B.S. or M.S. degree in Mechanical Engineering, Electrical Engineering, or other fields with relevant research experience, with a 3.0 or higher GPA
•Students should have demonstrated excellence in Englishwriting and communication skills
•Students with non-English credentials must obtain a TOEFL score of 79 iBT or IELTS score of 6.5 or higher (GRE may be waived)
•Students proficient in machine design, advanced manufacturing, FEA analysis, programming (e.g., MATLAB, Python, C++/C, Qt, etc.) are highly encouraged to apply
Application Procedures
Please contact Dr. Wenbo Liu (email: wl579@msstate.edu), if you are interested in or have any questions regarding this position. A full application for an official offer to be made should include a cover letter describing the applicant's research interest, a CV, transcripts, test score(s), writing examples, and a list of three references including names, email, address and telephone number. Review of applications will begin immediately and continue until the position is filled. Video conference interviews will be requested for potential candidates.Successful applicants will need to apply to the Graduate School of Mississippi State University. The application deadline for 2022 fall enrollment is May 1 (international) or August 1 (domestic).
Please visit the website https://www.grad.msstate.edu/students/admissions for application details.
Mississippi State University (www.msstate.edu) is a public, Land-Grant, Sea-Grant research university founded in 1878, adjacent to Starkville, Mississippi. At Mississippi State University, we believe in getting personal. Our university provides the academic, leadership, and social opportunities to help each person excel. Your success—in whatever field of study or career goal—is our success. We take that mission seriously. Here, faculty, staff and students share a common goal: to make the Mississippi State University experience a lifetime opportunity.